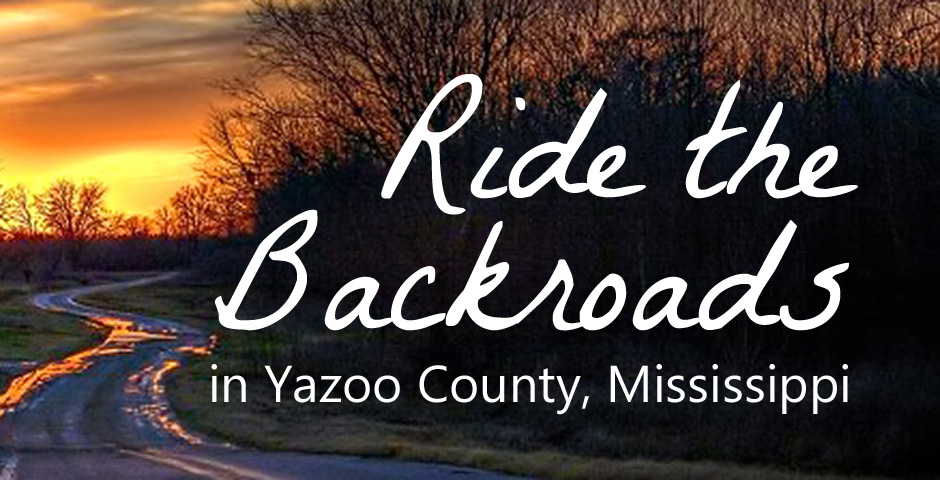 Delta National Forest
U.S. Forest Service
68 Frontage Road
Rolling Fork, MS  39159
(662) 873-6256
Delta National Hunting & Fishing Info Online
Camping Info Online
Delta National Forest, set in the Yazoo River Basin of the Lower Mississippi Valley, is a great green jewel.The Delta National Forest comprises 60,000 contiguous acres of bottomland hardwoods and forested wetlands. The United States government began purchasing this area in 1935, providing the public with the only bottomland hardwood national forest in the nation. Delta National Forest offers outdoor recreation at its best for hunters, fisherman and outdoor enthusiasts of all kinds. Facilities are also available for primitive camping and there are over 50 miles of all-terrain vehicle trails. For more information visit the Delta Ranger District website at USDA.gov.
Hillside Wildlife Refuge
Theodore Roosevelt NWR Complex Headquarters
12595 MS Hwy 149
Yazoo City, MS  39194
(662) 836-3004
https://www.fws.gov/refuge/hillside/
Located in Holmes and Yazoo Counties, Hillside Wildlife Refuge is near the towns of Eden, Thornton and Tchula. The refuge encompasses some 15,400 acres for the hunting of deer, dove, duck, squirrel, raccoon, rabbit, quail and opossum. For more information on Hillside Wildlife Refuge, visit their website at US Fish & Wildlife Service.
Panther Swamp National Wildlife Refuge
Theodore Roosevelt NWR Complex Headquarters
12595 MS Hwy 149
Yazoo City, MS 39194
(662) 836-3004
https://www.fws.gov/refuge/panther_swamp/
Panther Swamp National Wildlife Refuge is located in Yazoo County near the towns of Holly Bluff and Yazoo City. One of seven refuges in the Theodore Roosevelt National Wildlife Refuge Complex. Established in 1978, Panther Swamp National Wildlife Refuge encompasses 38,697 acres. Included in those acres is one of the largest blocks (21,000 acres) of bottomland forest in the lower Mississippi River alluvial floodplain. In addition to providing resting and feeding areas for over 100,000 wintering waterfowl annually, the refuge also provides habitat for 200 species of neotropical migratory songbirds. Resident species making their home among the woodlands, sloughs, and reforested areas include the American alligator, whitetail deer, swamp rabbit, wild turkey, squirrel, and various small fur-bearers.
Wolf Lake and Broad Lake
This is the Mississippi Delta's best kept secret. There is incredible fishing and glass-like conditions for water skiing. This 18,000 acre, 15 mile long lake is located 8 miles northwest of Yazoo City off Highway 149, and is the site of fishing tournaments each year.
Dump Lake
Dump lake is located 18 miles southwest of Yazoo City on Hwy. 3.
Lake George WMA
Manager: Roger Tankesly
https://www.mdwfp.com/wildlife-hunting/wmas/south-delta-region/lake-george.aspx
Just 14 miles Southwest of Yazoo City, Lake George is between Holly Bluff and Satartia. It is approximately 8,000 acres. Game hunted includes rabbit, dove and waterfowl.
Perry Farms
2705 Satartia Road, Yazoo City, MS
(662) 571-3672 or (662) 571-7503
www.huntperryfarms.net
Perry Farms is situated in the heart of the Mississippi Delta and offers some of the finest hunting opportunities in the state of Mississippi. Perry Farms offers outstanding deer, dove and duck hunting, and has been featured on the Magnolia Outdoors television show. Perry Farms has 563 acres of private hunting land, offers hook ups for RV's, an 7-bedroom hunting lodge, and is conveniently located near several federal and state wildlife areas such as Panther Swamp National Wildlife Refuge, Lake George Wildlife Management Area, Sunflower Wildlife Management Area and Delta National Forest. For more information, visit the Perry Farms Website.