2018 Yazoo County Fair
October 12 – Oct 20, 2018
The Yazoo County Fair, since 1928 and known as the second-oldest county fair in Mississippi, has announced their dates for 2017. As always, admission price includes FREE parking and unlimited rides on all rides!  With lots of rides, fun, games, food, local art and canning exhibits, and more, the Yazoo County Fair is a great way to enjoy fall in Mississippi with the whole family. Make your plans now to attend.  We'll see you at the fair!
For more information, visit the official Yazoo County Fair page on Facebook!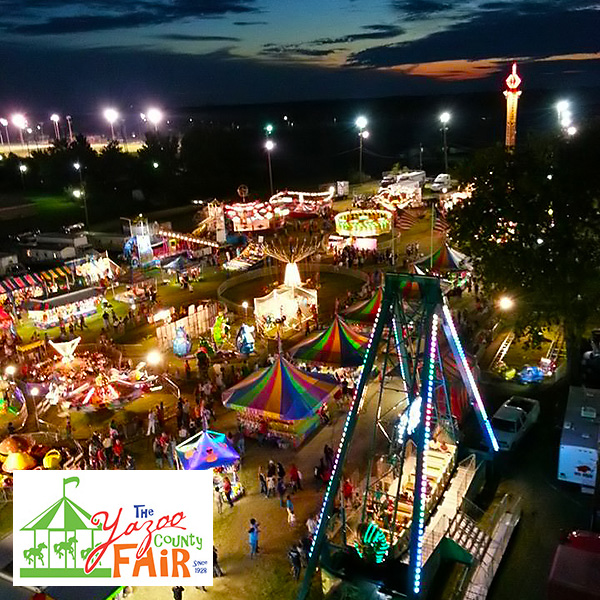 2018 Yazoo County Fair
203 Hugh McGraw Drive (aka Airport Road)
Yazoo City, Mississippi
Dates – October 12 – Oct 20, 2018
As ALWAYS FREE PARKING
Stay tuned for admission prices and gate times.
FREE PARKING FOR ALL DATES AND TIMES!
Admission Price includes Unlimited Rides on ALL RIDES!


This slideshow requires JavaScript.