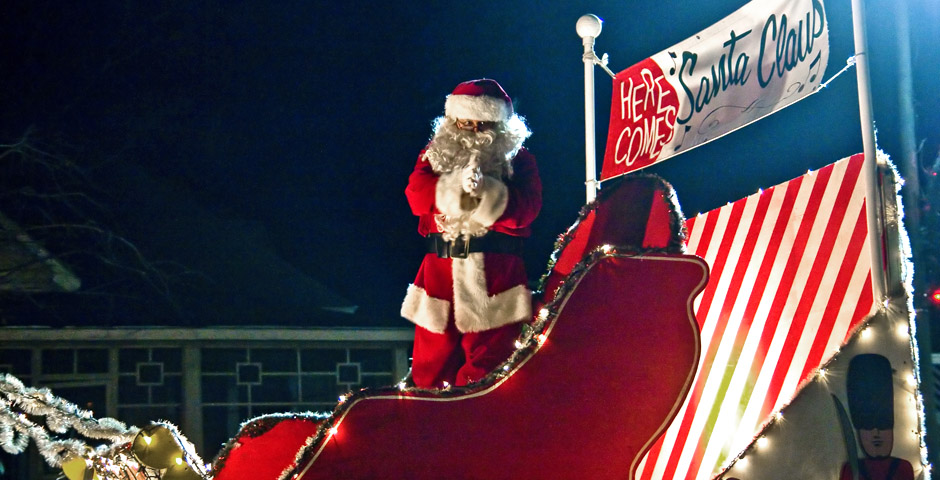 Here Comes Santa Claus!
Don't miss the 2016
Yazoo Christmas Parade
"Toon Christmas Parade"
Presented by the City of Yazoo City
Join us in Yazoo City for a parade full of "Zoo Toons"
Tuesday, Dec. 6, 2016
6:30 PM
on Main Street in Yazoo City!
Sponsored by:
The City of Yazoo
If you have any questions,
Please contact
Olivia McCoy – City Hall at
(662) 746-3211 (press #)
Deadline to enter is November 18, 2016. Participation is FREE thanks to the City of Yazoo,
but you MUST register by the deadline!
DOWNLOAD PDF APPLICATION BY CLICKING HERE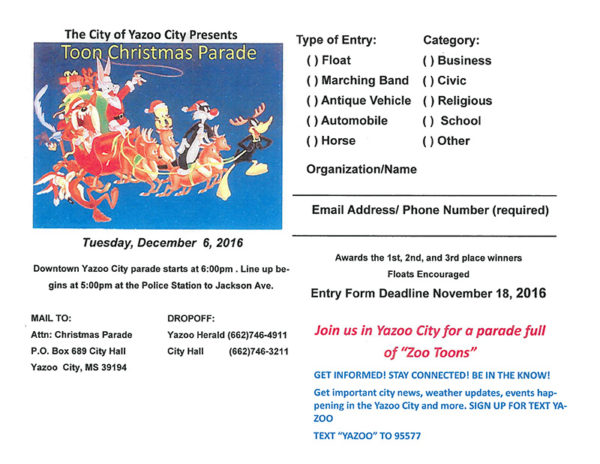 Applications can also be dropped off at the following locations:
The Yazoo Herald
CityHall
2016 Yazoo Christmas Parade will be held in
Downtown Yazoo City on Tuesday
December 6, 2016 starting at 6:30 pm.
Line up begins at 5:00 pm at
the Police Station to Jackson Avenue.
This year's Christmas Parade
will have three categories:
Business
Civic
Religious
School
Other
Awards will be given for the 1st, 2nd, and 3rd
place winners. FLOATS ENCOURAGED.
Deadline to enter is November 18, 2016