It's a Three-Peat! Yazoo County CVB Wins 2014 CVB of the Year!
MISSISSIPPI TOURISM RECOGNIZES BEST AND BRIGHTEST IN THE STATE'S INDUSTRY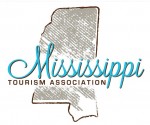 Yazoo County, Miss. (October 3, 2014) – This week, the Mississippi Tourism Association, in cooperation with the Mississippi Development Authority's Tourism Division, presented a host of awards to tourism entities around the state during the 2014 Governor's Conference on Tourism.
Yazoo County, Mississippi, again brought home two awards. Yazoo County CVB earned the CVB of the Year award for the 3rd consecutive year, and the Blue Front Cafe, owned and operated by local blues man Jimmy "Duck" Holmes, was recognized with the Tourism Achievement Award.
The CVB of the Year is recognized for outstanding efforts in promoting tourism in their area through events and activities that generate visitors. They are willing to work with surrounding tourism endeavors that not only promote their own but also other partners.
Alongside their community, the Yazoo County CVB celebrated Yazoo County's tourism product, were profiled in major publications, grew their Fire & Feast BBQ Competition & Festival, celebrated the 42nd anniversary Bentonia Blues Festival, created a virtual tour of Yazoo County using their hashtag #YazooBackroads, and earned an award in digital communications from Constant Contact for their e-mail newsletters.
Tourism Achievement Award is awarded to a tourism entity that continues to bring tourist to visits. It is not only a first time achiever, but attracts visitors after the initial introduction.
Documentaries, commercials, albums, television programs, and radio shows have been recorded inside and out of the Blue Front Cafe, a landmark establishment located in Bentonia, Yazoo County, Mississippi. It is instantly recognizable across the country and the world as the home of the real deal country blues. Blues man and owner of the Blue Front Cafe, Jimmy "Duck" Holmes, was unable to attend the award ceremony. Shanitra Finley, Executive Director of the Yazoo County CVB, accepted the award on his behalf.
The Annual Mississippi Governor's Conference on Tourism is the premier educational conference for tourism and hospitality leaders in the Mississippi Tourism Industry. This year , MTA welcomed the Bed & Breakfast Association of Mississippi to the Governor's Conference in partnership.
The three day conference featured educational speakers and presenters and various networking opportunities. This year's conference was held at the Beau Rivage on September 28-30, 2014. The conference attendees represented the various partners that make up the $629 million dollar a year tourism industry in Mississippi.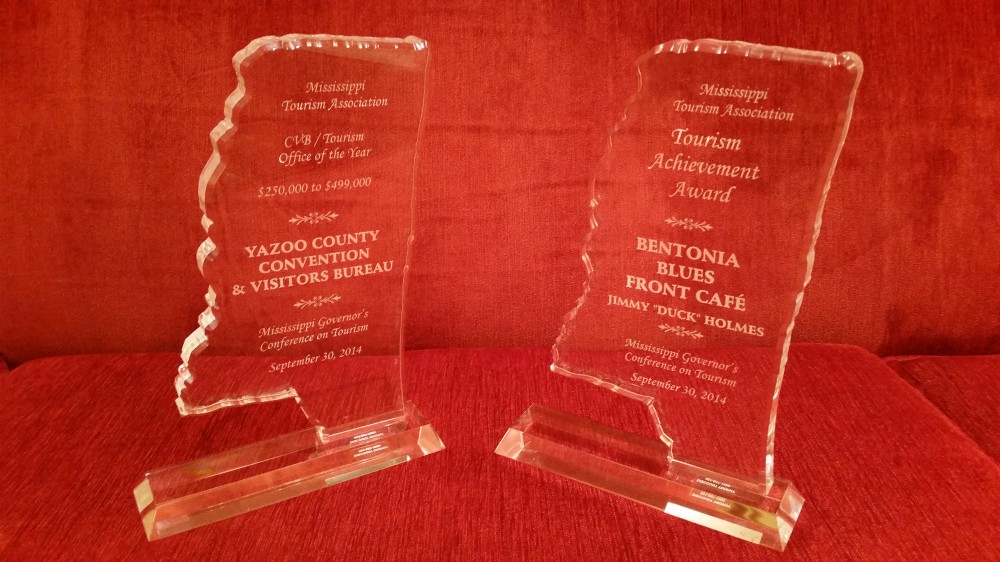 Related Links:
From the Sun Herald –
Mississippi governor: It would take 42 Toyota plants to equal state's tourism jobs
Read more here: http://www.sunherald.com/2014/09/30/5829800_mississippi-governor-it-would.html?rh=1#storylink=cpy
Mississippi Tourism Association
Visit Mississippi