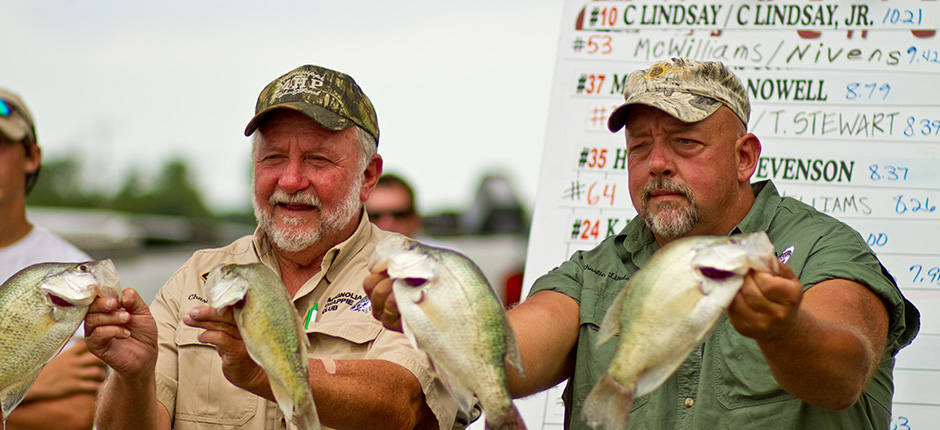 Saturday, October 19, 2013
Magnolia Crappie Club Wolf Lake Tournament
UPDATE from MCC:  Wolf Lake in Yazoo City, one of our favorite MCC stops. Good fishing, good music, good times. What more could you ask for? Mr. Billy Vandevere has agreed to let us use his private boat landing again.  Please, if you do use his landing for pre-fishing make sure you CLOSE AND LOCK THE GATE!!!  We don't want to let his horses out. The store on the hill will have minnows and it will open around 4am the week of the tournament. They assured us they will have plenty medium and large minnows.

Hines Store has agreed to have their buffet breakfast ready for us @ 5:00 for our registration. Remember they will have fine steak Friday nights too. Look forward to seeing you there!!

Registration @ Hines Store 5:15am – 6:15am – Start Fishing 7:00am – Stop Fishing 2:00pm – Weigh In starts at 3:00pm
Check out www.magnoliacrappieclub.com.  Also, be sure to like the Magnolia Crappie Club official page on Facebook.
Door prizes will be given away.  Compete for your share of the prize money!  MCC will pay 15 places in the tournament, as well as paying two "Big Fish" prizes.
Visit www.magnoliacrappieclub.com to join the club and sign up for this tournament.  If you plan to join and sign-up on the day of the tournament, be sure to come back here or to the official MCC website for more details on times!
Youth are encouraged to compete!  High School age and younger youth fish FREE with an adult!  Bring the kids out and teach them all about the great fishing we have here in Yazoo County at Wolf Lake – the Delta's best kept secret!