5th Annual Kid's Fishing Rodeo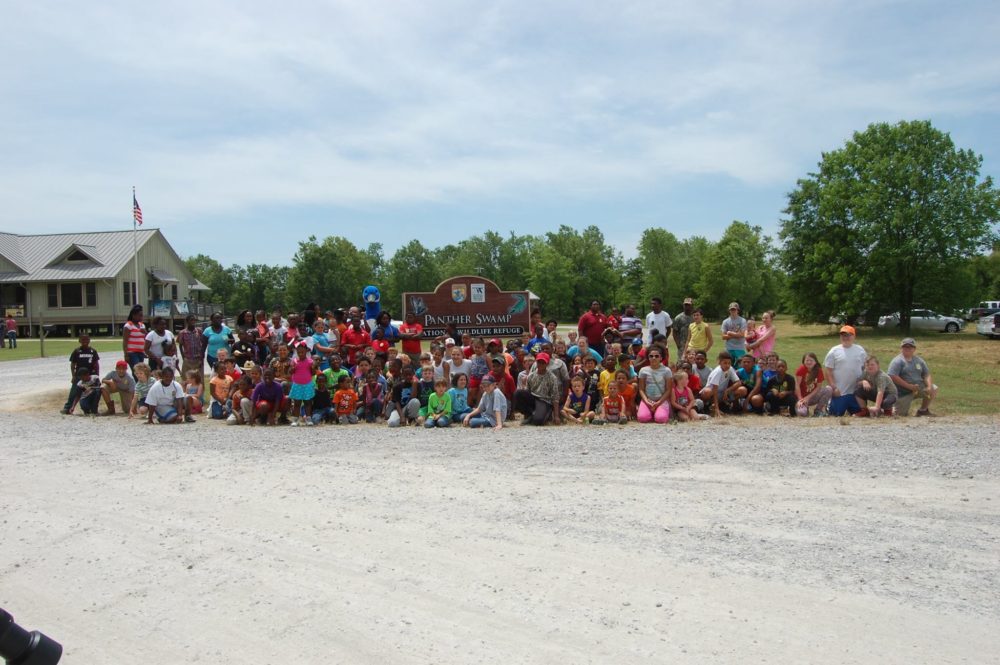 hosted by Panther Swamp National Wildlife Refuge
Saturday, May 20, 2017
What a great time of year to get outside with the kids and fish! It's the 5th Annual Kid's Fishing Rodeo. Grab your kids 15 and under then head out to Panther Swamp National Wildlife Refuge on Saturday, May 20, 2017.
The event is free of charge. All children must be accompanied by a parent or guardian. Adults may assist the children but are not allowed to fish until after the event closes at 1 pm. USFWS will stock the Headquarters Pond with catfish for the event. Registration begins at 9 am. Children can choose to participate in BB and Bow Shoot Activities or fish in the stocked pond. Fishing poles and bait will be provided. All children will receive a prize.
Many thanks to our volunteers, community sponsors, and partners who make this annual event possible. Donations can be made to MS Lower Delta Partnership for the "Kid's Fishing Rodeo, May 20, 2017". Thank you for your continued support of the Refuge and especially of the "Kid's Fishing Rodeo".
Get outside and join the fun!
1-Acre Stocked Pond • Fishing Poles & Bait Provided
BB Gun Shoot • Bow Shoot • "Puddles" the Goose • Live "Critters" and MORE!
Location:
Theodore Roosevelt National Wildlife Refuge Complex
12595 MS Hwy 149
Yazoo City, MS 39194
662-836-3004
www.facebook.com/TRComplex