Hills Meet the Delta Quilt Show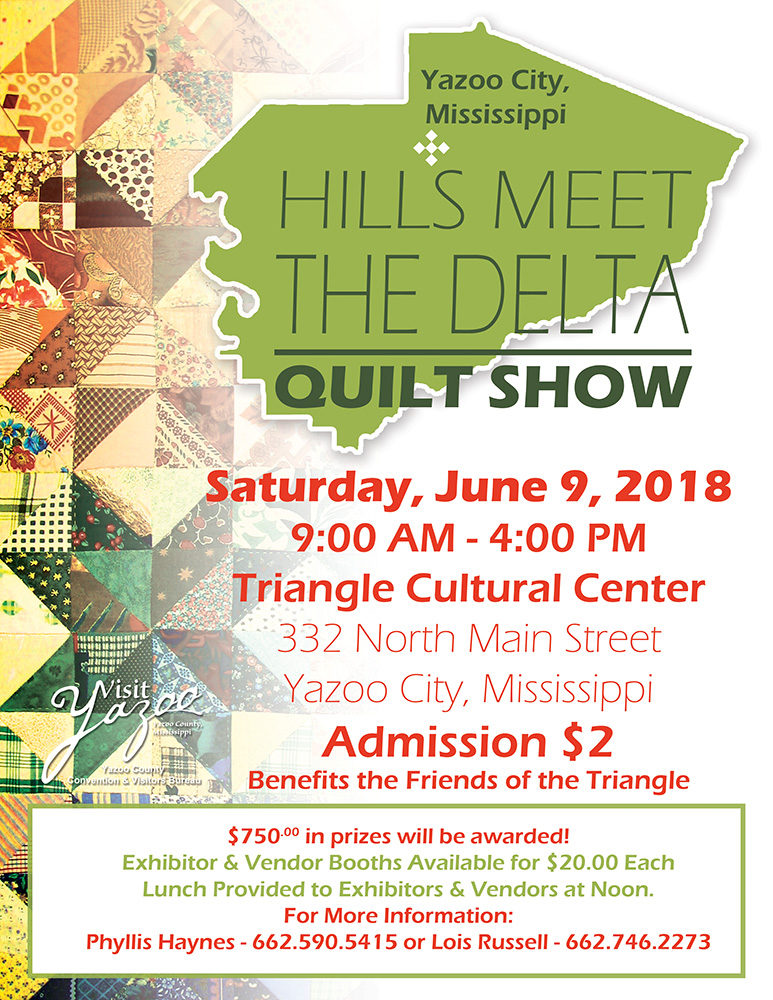 Head to downtown Yazoo City on June 9th, 2018, for the Hills Meet the Delta Quilt Show
at the Triangle Cultural Center
332 North Main St
Yazoo City, Mississippi
9:00 a.m. to 4:00 p.m.
Admission is $2 and benefits the Friend of the Triangle. $750.00 in prizes will be awarded to competitors. Exhibitor and Vendor booths are available for $20 each. Lunch will be provided to exhibitors at noon.
For more information contact Phyllis Haynes at 662-590-5415 or Lois Russell at 662-746-2273.