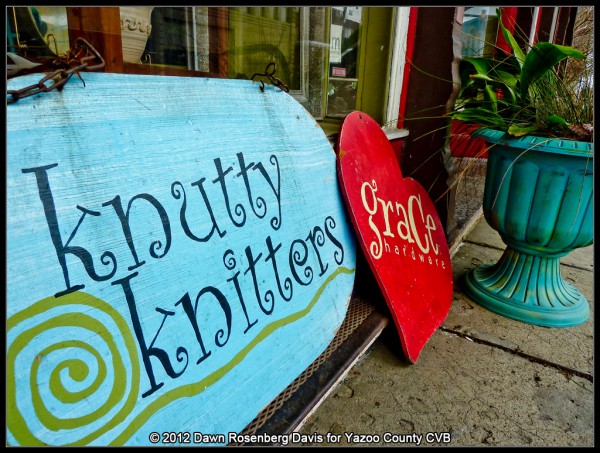 Grace Hardware and Knutty Knitters
128 South Main Street
Yazoo City, Mississippi
662-746-7555
Grace Hardware E-mail:  gracehardware@bellsouth.net
Knutty Knitters E-mail:  baskin13@bellsouth.net

10 AM – 5 AM Tues. – Fri., 10 AM – 4 PM Sat.
Custom-made furniture from vintage heart pine and cedar, custom finishing, antiques, works from over 55 artists from around the tri-state area, Voluspa Candles and more.
Knutty Knitters offers over 60 lines of fine yarn, knitting items and supplies, accessories, books, instructions and lessons.