Community Yard Sale
Presented by Yazoo County Chamber of Commerce
Saturday, September 15, 2018, 7 a.m. – 2 p.m.
637 E 15th Street, Yazoo City, Mississippi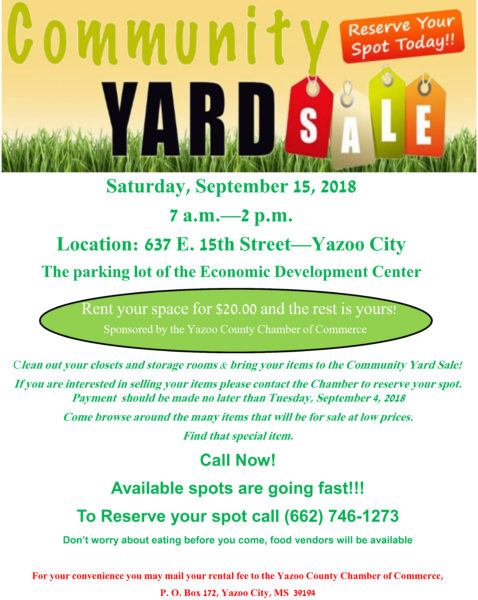 Shop! Find lots of great deals on many types of items!
Participate! Clean out your closets and storage rooms and bring your items to the Community Yard Sale on the parking lot of the Economic Development Center! Rent your space for $20 (benefit the Yazoo County Chamber of Commerce) before September 4, 2018. You keep your profits!
For more information, contact Chamber Director Kiristi Mills at 662-746-1273
Food vendors will be on site.