Bridging the Blues in Bentonia 2015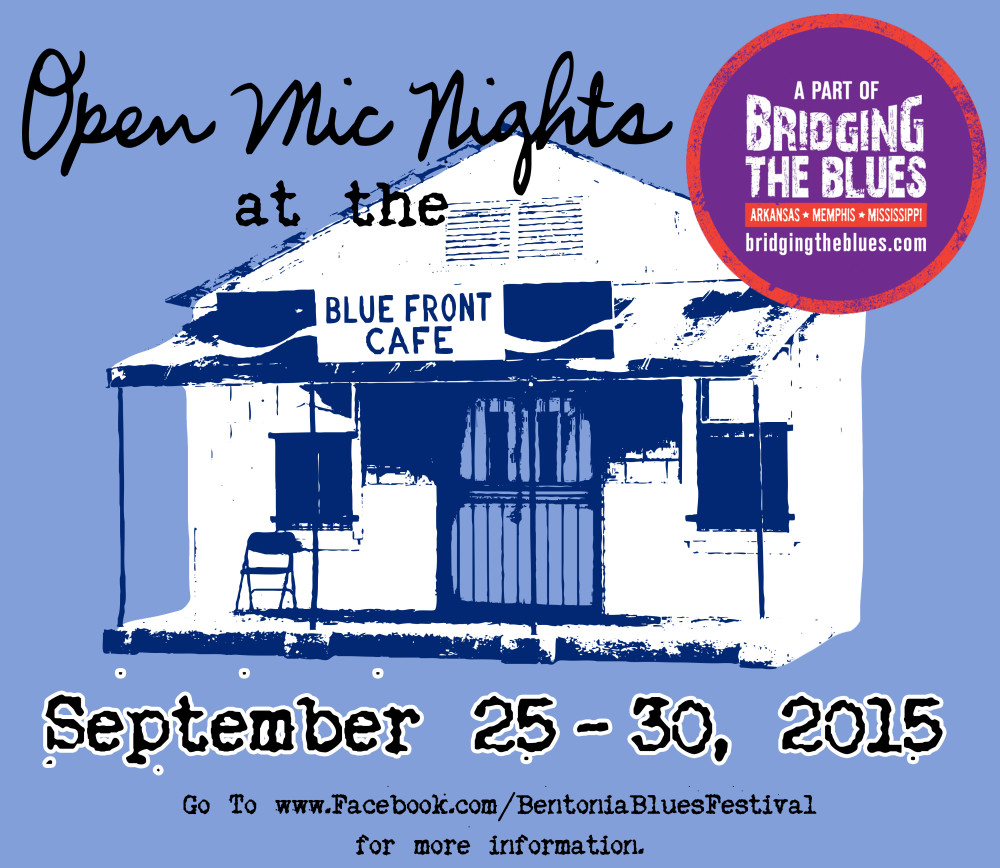 Jimmy "Duck" Holmes and the Blue Front Cafe will host
Open Mic Nights
September 25-30, 2015
Dates and scheduled performances:
Friday, Sept. 25 – Open Mic, 7PM-Until
Saturday, Sept. 26 – Chris Bradshaw – 7PM
L.C. Ulmer – 8PM
Sunday, Sept. 27 – Leo "Bud" Welch – 7PM
Monday, Sept. 28 –  Open Mic, 7PM-Until
Tuesday, Sept. 29 – Open Mic, 7PM- Until
Wednesday, Sept. 30 – Open Mic, 7PM-Until
Enjoy FREE admission and live blues at the oldest juke joint still in operation in Mississippi – the Blue Front Cafe!
Bentonia is Bridging the Blues!
Bridging the Blues (BTB), a series of blues events taking place over several consecutive weeks, aims to maximize the opportunities for visitors to discover the richness of the blues tradition in the Mississippi Delta region. Sponsored by organizations in three states—Mississippi, Arkansas, and Tennessee—BTB serves as an umbrella organization to promote a wide variety of blues-related activities.