Back Home Again 2018
May 25-27, Memorial Day Weekend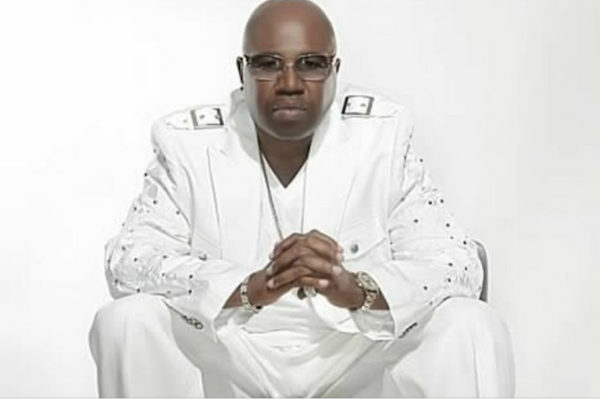 Join us for lots of FREE fun in Yazoo City featuring Willie Clayton!
3-on-3, Freethrow, 3-point, and Slam Dunk Contest
Yazoo City Olympics
Best Of Cook-Off Categories:
Barbecue
Fried Fish
Fried Chicken
Wild Game
Cakes and Pies
Homemade Ice-Cream
Car and Bike Show
Live Entertainment Events
Kids' Talent Show
DJs
Gospel Stage
Mr. & Mrs. Back Home Again Talent Show
National Acts
Stay tuned for updates on the Back Home Again Event page on Facebook.
2018 Yazoo Back Home Again Event Schedule
Friday, May 25
Welcome Home Meet & Greet
LOCATION (TBD)
TIME 8 P.M. – UNTIL
AFTER YHS graduation come enjoy LIVE BAND, Do, & door prizes.
Saturday, May 26
CAMPANELLA PARK
800 Dr. Martin L. King Drive
YAZOO CITY, MS
Saturday will be hosted by YAZOO CITY'S own Frank "SCRAP IRON" Robinson
7:45 a.m. OPENING DEVOTION
8 a.m. 5K – Catch Up with Lupus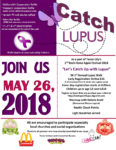 COOK-OFF COMPETITIONS BEGIN
8p.m. WILLIE CLAYTON (LIVE)
Sunday, May 27
YAZOO RENAISSANCE
Yazoo Community Complex
2:30 P.M.
"Yazoo Renaissance" will take place on May 27 as part of Back Home Again starting at 3:00 p.m. at the Yazoo Community Complex which also houses the Boys & Girls Club. Yazoo City's Maximus Wright, author of the book and feature film, "Soul Damage," will have two performances of the stage play based on the book, one at 3:00 p.m. and the second at 7:00 p.m.. "His first show was in March and he sold out all 550 tickets," Davis said. Between the two showings, Towanda Simmons/Cupcakes & Curls will host a fashion show on the same stage.
email stiffboy41@gmail.com or joethomas75@gmal.com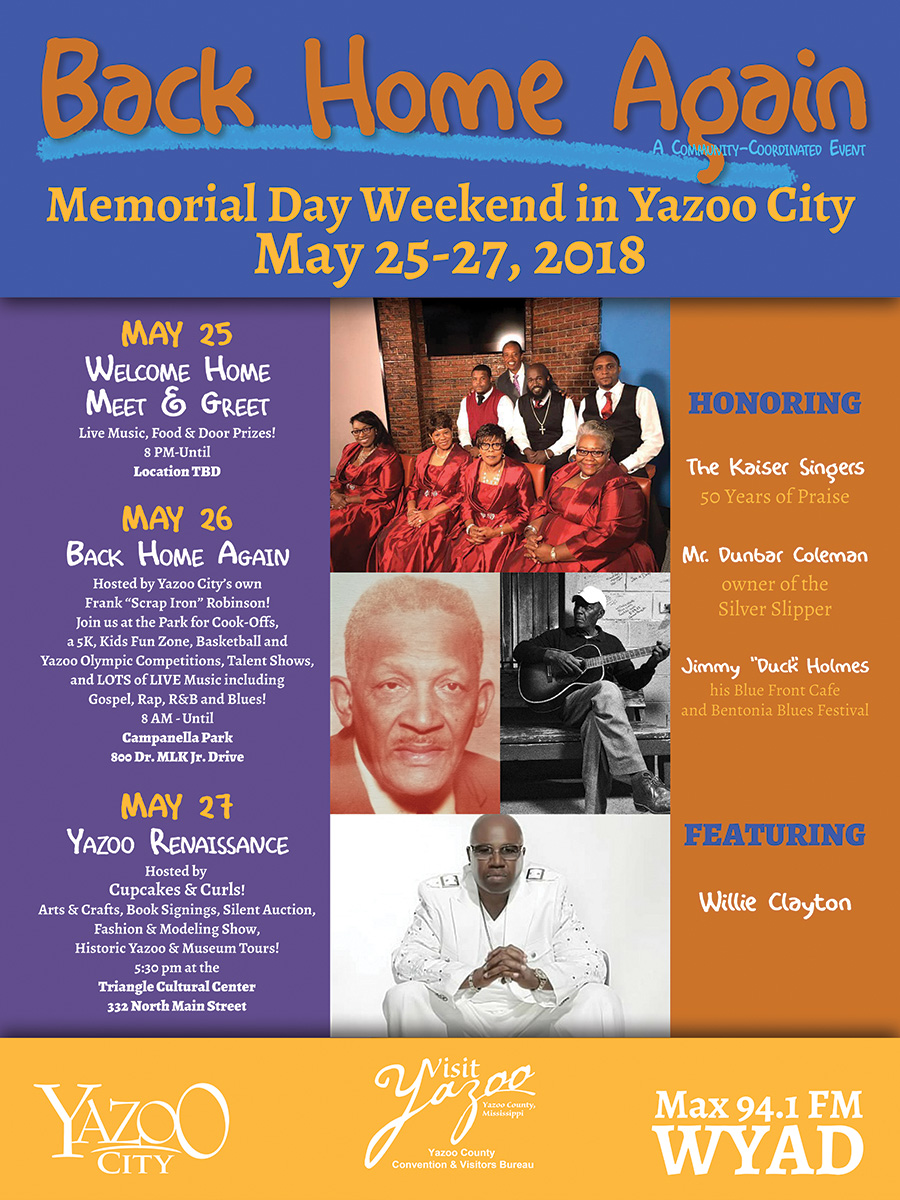 Back Home Again is sponsored in part by the Yazoo County Convention & Visitors Bureau (Visit Yazoo).